James Clarke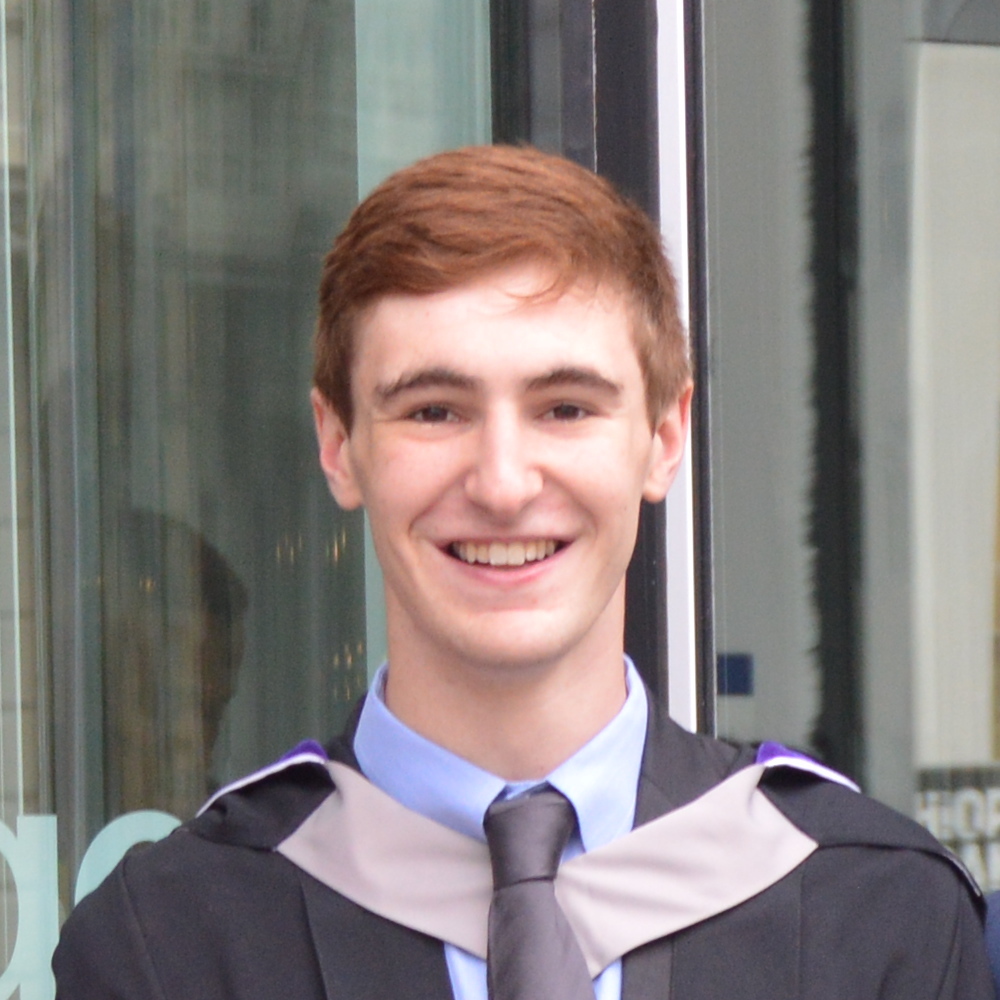 James is a researcher in the Bio-Mechatronics Laboratory at Imperial College London. He earned his Master in Mechanical Engineering at Imperial College London in 2015, before completing an MRes in Neurotechnology in the department of Bioengineering. For his MEng thesis, he worked on a novel flexible insole to track foot contact force, and during his MRes he fused this with mechanomyography and inertial tracking for activity classification.
Currently, James is studying for a PhD centering on human instrumentation for studying mechanisms of sensory-motor control, as applied to human movement and neurological
foundations of balance. His goal is to create an integrated, system that will detect, fuse, and transmit sensor data from foot contact force, muscle action, and motion for pervasive monitoring, diagnostic assessment, and treatment of patients with neurological and/or movement dysfunction.
During his MRes degree, he presented his work live on the BBC, at London Tech Week and at the Imperial College Festival. He has also supported a range of outreach initiatives, and in November 2016 he was crowned winner in the Diagnosis Zone of the "I'm An Engineer" competition.
Prior to his postgraduate work in mechatronic systems, he collaborated on the design and construction of a world first integrated 3D Food Printer/Oven, built a wireless tactile glove for somatosensory stimulation, diagnosis, and rehabilitation, and worked as an engineer for the start-up company GyroGear, where he created a prototype wearable to stabilize tremor for patients with Parkinson's disease.